40th Anniversary Luncheon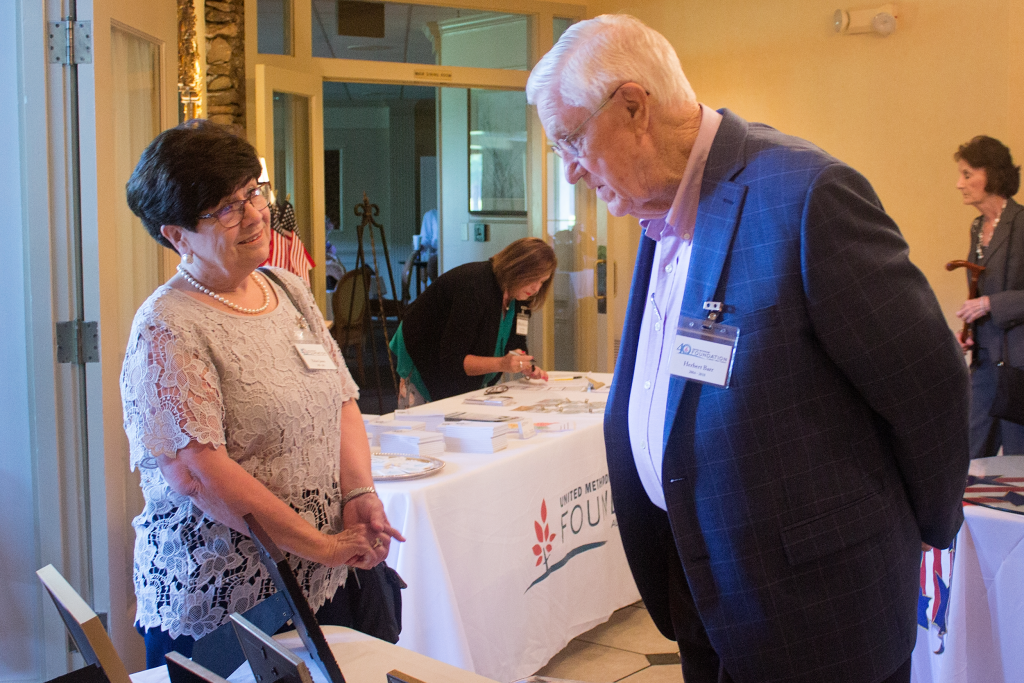 2019 marks a significant milestone for the Foundation as we enter into our 40th year of ministry with the Alabama-West Florida Conference.
As part of this celebration, we invited past and present Foundation and Development Fund board members, spouses, and staff to a luncheon at Arrowhead Country Club in Montgomery, Alabama on May 24. The luncheon began immediately following our Spring 2019 Board Meeting, and we were blessed to have many familiar faces in attendance and were able to honor several guests including Dan Nolen, one of a few surviving founding board members; Bishop David Graves, who graciously blessed our meal; and Dan Bailey, guest speaker and Executive Director of the Foundation from 1985-1991.
This reunion was a wonderful time of fellowship, celebration, remembering where the Foundation has been, and looking forward to what God has in store on the horizon.
Thank you to our wonderful Board of Directors, our president Beebe Frederick, and all those who helped make the 40th Anniversary Luncheon a success!
View 40th Anniversary Luncheon Photos
2019 AWF Annual Conference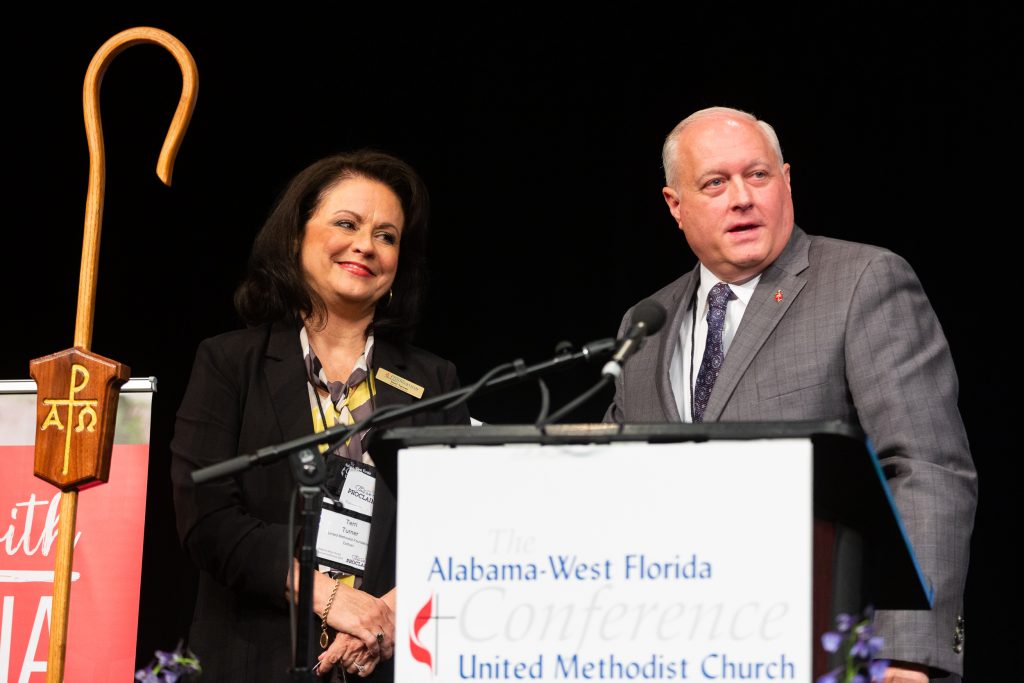 The 2019 AWF Annual Conference was held June 2-5. In celebration of the Foundation's 40th Anniversary, we hosted a photo booth for both lay and clergy members in addition to our annual informational booth. Giveaway items included teal and red pens, notepads, and business card holders for phones.
During the Monday business session, Terri Turner, Foundation Executive Director, was invited to say a few words following a video focused on the Foundation's ministry over the last 40 years (www.alwfumf.org/foundation-timeline).
The ministry, services, and work of the Foundation would not be possible without the support of the AWF Conference, the Foundation Board of Directors, donors, pastors, professional advisors, and the churches and agencies within the AWF Conference. We are grateful for the vision and commitment of our Board of Directors, past and present, and look forward to what God will do through the Foundation in the years to come. Thank you for helping us celebrate these 40 Years of Ministry together!