"Blue Lake is just one of those spaces, where for just a little while the world stops, and you get to just be with the God of the universe. In those cabins, chapels, gyms, craft rooms, meeting spaces, and cafeterias you find space to hear yourself think; to laugh and cry with friends; to pray deep rich prayers that change you; to worship free from restraint; and to engage in the mystery of the Lord's holiness. Along the lake, you can wander free of this world's entanglements and dream new dreams, God-size dreams." – Rev. Jean Tippit
Since 1951, Blue Lake has hosted summer camps, retreats, and many other group gatherings. There have been countless memories made, integral steps in faith journeys taken, and important milestones that have happened at this serene setting within the Conecuh National Forest in Andalusia, Alabama.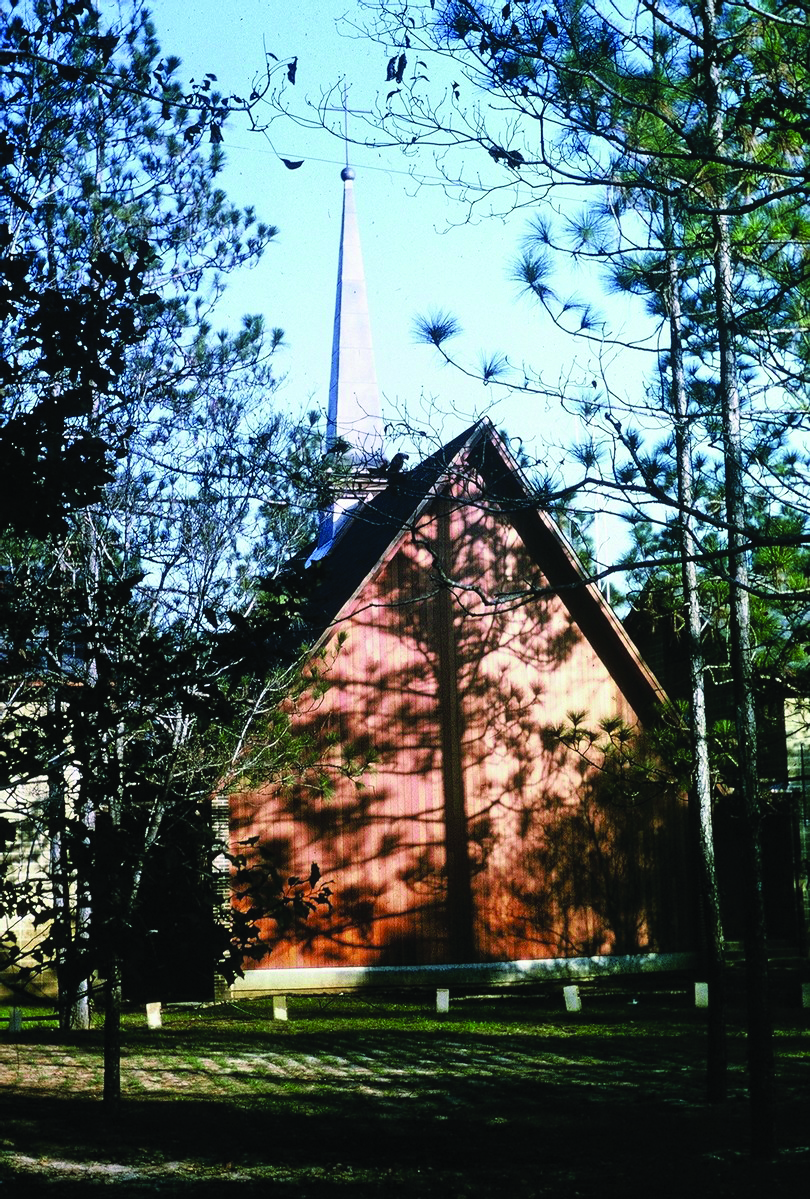 The UM Foundation has been blessed to partner with and support Blue Lake over the years. Since 1996, the Foundation has held our annual Fall Board of Directors meeting on these beautiful grounds and enjoyed the facilities, food, and surroundings. The Foundation also helped establish an endowment for Blue Lake, and the AWF UM Development Fund was able to refinance a large loan for Blue Lake enabling expansions and renovations.
"I accepted Christ in that chapel, received the call to ordained ministry in that chapel, served as a youth director in that chapel, journeyed through the ordination process in that chapel, served on the Board of Ordained Ministry for 8 years through that chapel, and was back for family camp with Fairhope UMC last year. So yes, if you do a composition analysis of those altar rails, you will likely find my sweat and tears, from 1991 to 2019." – Rev. Darren McClellan
As summer comes to a close, our thoughts and hearts are with Blue Lake. For the first time since its doors opened, Blue Lake made the difficult decision to cancel Summer Camp for 2020. This decision has left a deficit of more than $300,000 that keeps utilities connected, facilities insured, staff employed, and the camp open to be used in the future.
To help make up the deficit, Blue Lake is accepting monetary gifts, selling boxes filled with camp goodies, and offering a chance to host a Blue Lake Walk by Faith Virtual 5K. To support Blue Lake, and for more information, visit the Blue Lake website:
www.bluelakecamp.com.
"I have many memories of Blue Lake; camping with my family, going to summer camp, leading summer camps, and participating in the Holy Spirit conferences, but my favorite memory is the two crosses. Walking down to the lake at night looking at the two lit crosses and seeing their reflection on the water stirs up so many good memories for me."  – Rev. Matt Albritton