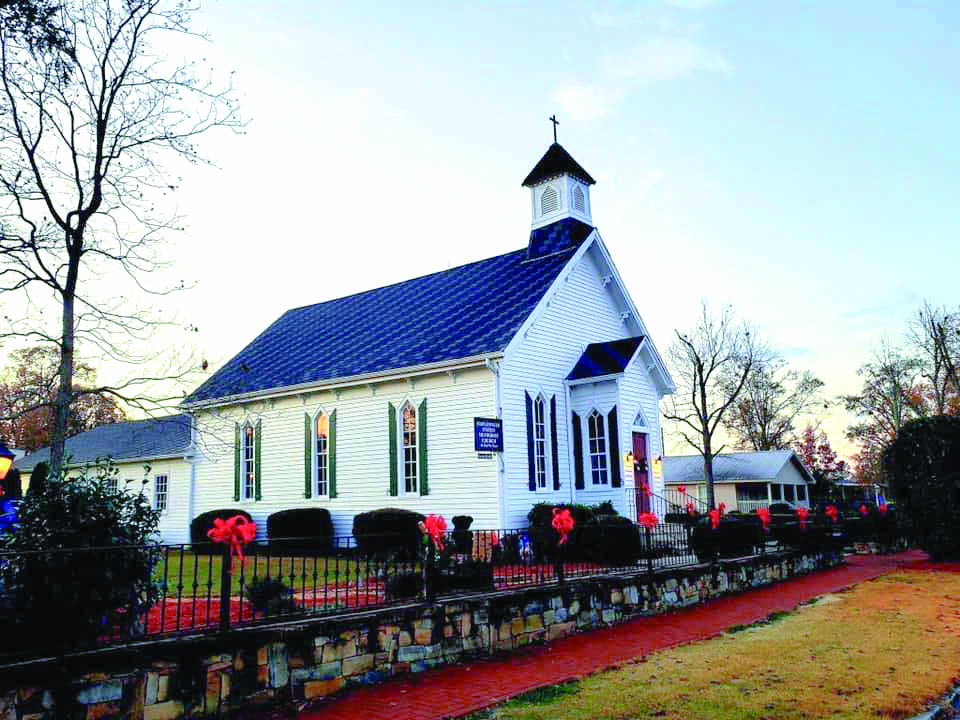 Maplesville UMC is a beautiful small town church initially constructed in the 1870s on the main road that runs through Maplesville, Alabama. The city of Maplesville was frequently used as a campground by farmers on their way to sell their goods to stores in Selma, Alabama. Maplesville UMC was the first church built in town and was originally shared with several other religious groups and served as a school from time to time.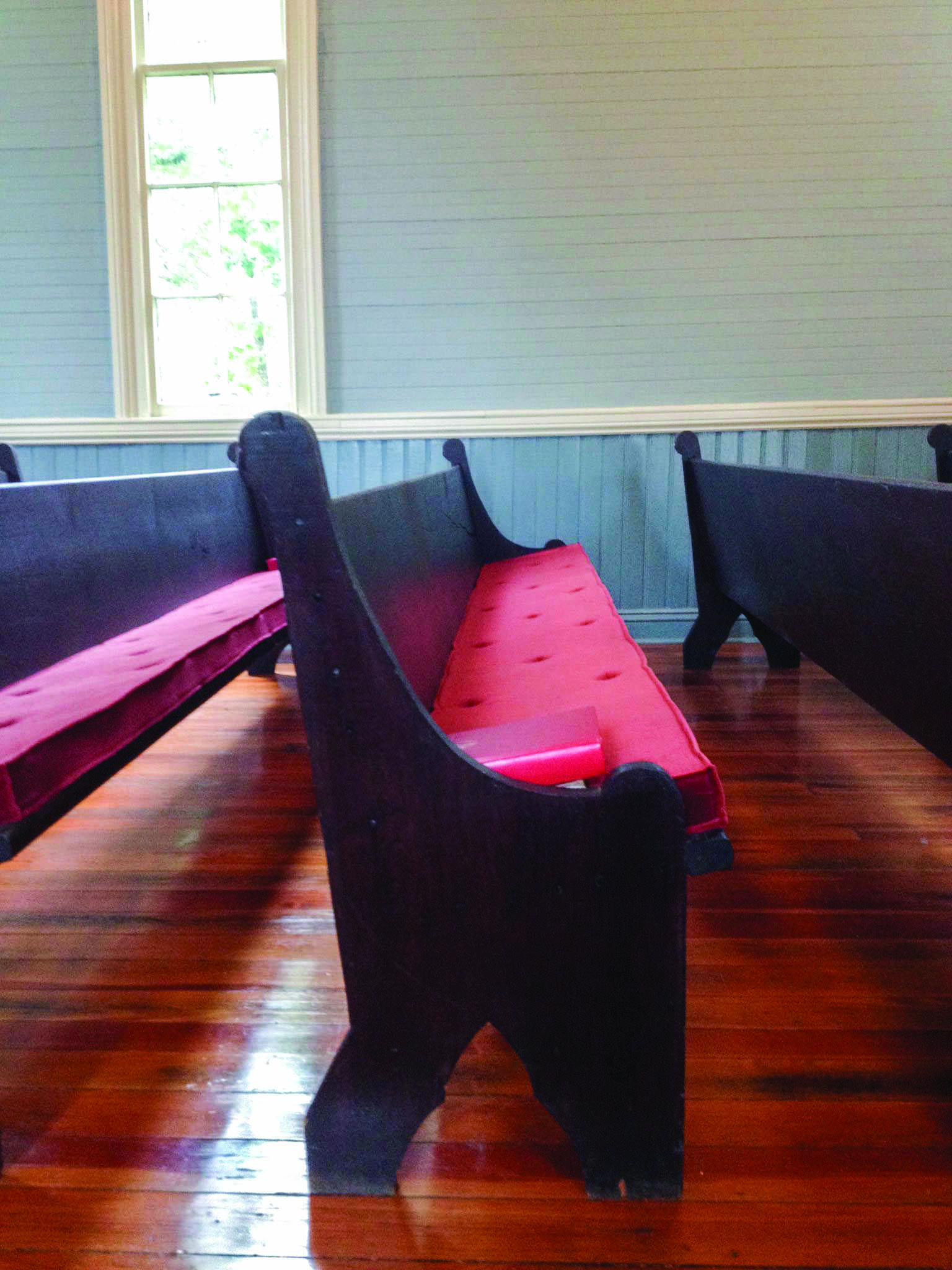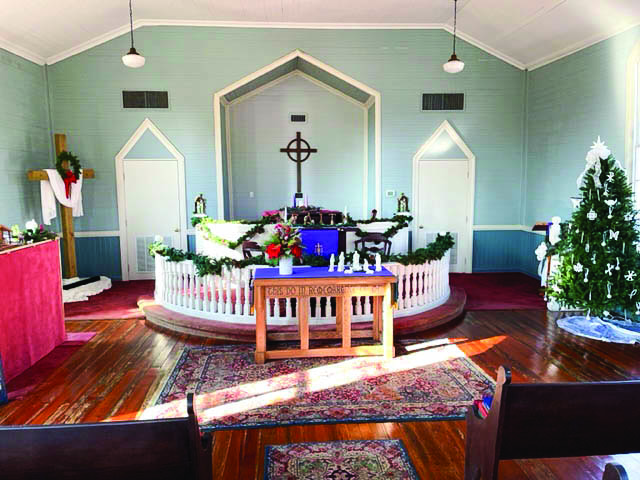 In 1888, Maplesville UMC was dismantled and moved to its present location facing the city's railroad on Railroad Street, and the original plot of land is where the Maplesville Cemetery is today. Moving the church allowed train passengers to see that the small town had a church. The sound of the train rolling through often frightened the early church members' horses as it passed, and to this day, the train can be heard rolling through on Sunday mornings in the middle of the pastor's sermon.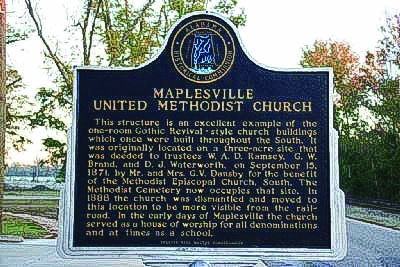 In 1993, Maplesville UMC was placed on the Register of Historic Structures, and a historic marker was installed for its one-room Gothic Revival-style church building, an architectural style once built throughout the South.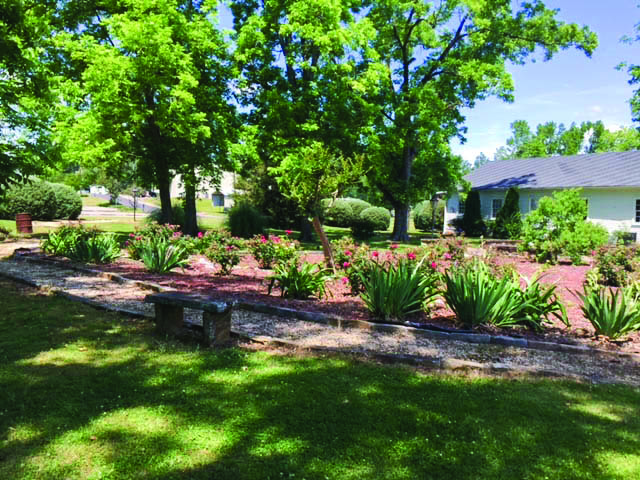 Much has been done over the years to preserve the church, but it was not until a bequeath from third-generation descendants of the Foshee Family that the church was able to repair some of the building's structural issues and purchase an adjacent lot to enlarge the walking garden area. The Maplesville UMC walking garden adds to the beauty and serenity of the property and is enjoyed by the town's residents at activities throughout the year. More recent improvements to the church include a fresh coat of paint and new shutters just in time for Christmas of 2021.
Maplesville UMC is not only blessed by the bequest itself, but has experienced church members to manage the investments over the years.  In 2021, after learning about the investment services of the Foundation and the benefits of our oversight, diversification, and professional management, the leaders in the church established a partnership with the Foundation for investment and administrative support of the Foshee Family gift. The Foundation provides a monthly check to the church from the earnings that will continue as a permanent source of supplemental income. To financially plan long-term, these types of legacy gifts are vital to churches. To learn more, call or email Terri Turner at the Foundation office: 334-793-6820 or f[email protected].
Maplesville UMC is currently served by Rev. Andrew Howell and is attended by a small but very loyal congregation. The legacy of this beautiful, historic church will continue to live under the wise and generous commitment of those who love the church.