"Give, and you will receive. Your gift will return to you in full—pressed down, shaken together to make room for more, running over, and poured into your lap. The amount you give will determine the amount you get back." Luke 6:38 (NLT)
New tax laws may limit some charitable donations, but these new rules are not completely changing how people are viewing generosity. People are still feeling compelled to give back and make a difference in their churches, charities, schools, and other organizations. These resources are being used to make communities around the world and in the AWF Conference a better place for the next generation.
According to Giving USA 2018: The Annual Report of Philanthropy for the Year 2017, charitable giving reached a new milestone by breaking the $400 billion mark with over $410 billion in charitable gifts in 2017. Of this total, giving from individuals comprised 70%, bequests were an estimated $35 billion, and gifts to religious organizations made up about $127 billion.
Aggie Sweeney, CFRE, chair of Giving USA commented "Americans' record breaking charitable giving in 2017 demonstrates that even in diverse times our commitment to philanthropy is solid. As people have more resources available, they are choosing to use them to make a difference, pushing them to give over $400 billion."
The Giving USA report shows generosity from all over the United States, but how are lives being changed and affected by this charitable giving in the AWF Conference?
Jerry and Patsy Parker, members at Auburn UMC, are using the accumulated resources that God has blessed them with to be a blessing to others. In recent years they set up a trust that will provide scholarships to lay and ministerial students as well as those who are entering into Christian education.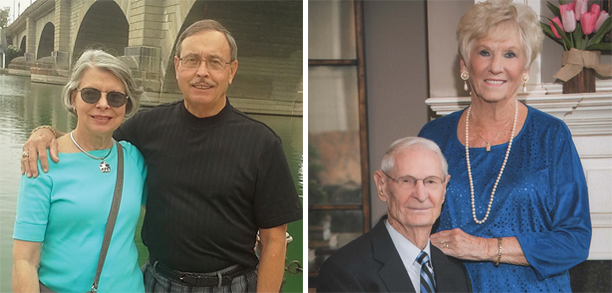 When asked why they set up the trust, one of their top answers was "We established this Trust to leave whatever wealth we have accumulated on this earth to the advancement of Christian education."
It is with this mindset that the Parkers felt led to set up this trust (Fred and Emily Lacy Christian Education Scholarship Trust) in honor of Fred and Emily Lacy. The Parkers "simply wanted to honor the Lacys and their contributions not only as educators, but as Christian educators. They have truly been an inspiration not only to us both, but to countless others over the course of their lives."
Both couples are part of the same Sunday school class where Fred Lacy has taught for over 20 years. The Parkers remarked that he is always reliable, prepared, and they can't wait to hear the lessons "each and every week to teach us the Bible as only he (Fred) can do."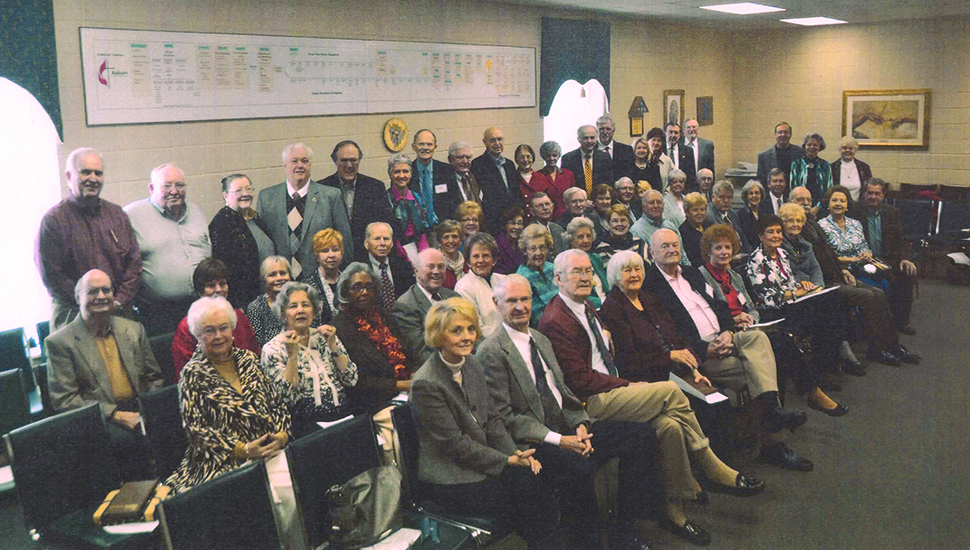 The Parkers do not have any children of their own so the Lacy Trust became an avenue for them to give back to those who have accepted the call into Christian ministry but may not have the needed funds and resources. This trust is the Parkers' legacy of generosity and these scholarship funds will help countless lay and ministerial students fulfill the calling God has laid on their lives.
It is a blessing for us at the Foundation to hear and be a part of such heart-warming stories of generous cultures. If you would like more information about setting up a scholarship endowment, or an endowment to benefit another ministry at your church please click here, contact the Foundation office at [email protected], or call 334-793-6820.
Credit: Giving USA 2018: Americans Gave $410.02 Billion to Charity in 2017, Crossing the $400 Billion Mark for the First Time
https://givingusa.org/giving-usa-2018-americans-gave-410-02-billion-to-charity-in-2017-crossing-the-400-billion-mark-for-the-first-time/