Over the last couple of years, we have all felt the effects and difficulties of the current pandemic. At the Foundation, we have continued working hard to fulfill our mission and ministry of serving the churches and organizations of the Alabama-West Florida Conference with the goal of financially strengthening and preserving ministries during this uncharted season of the Church. Regardless of any changes that may come, your investments will remain secure, and we will continue to provide services to churches, institutions, and individuals as we have done for 42 years.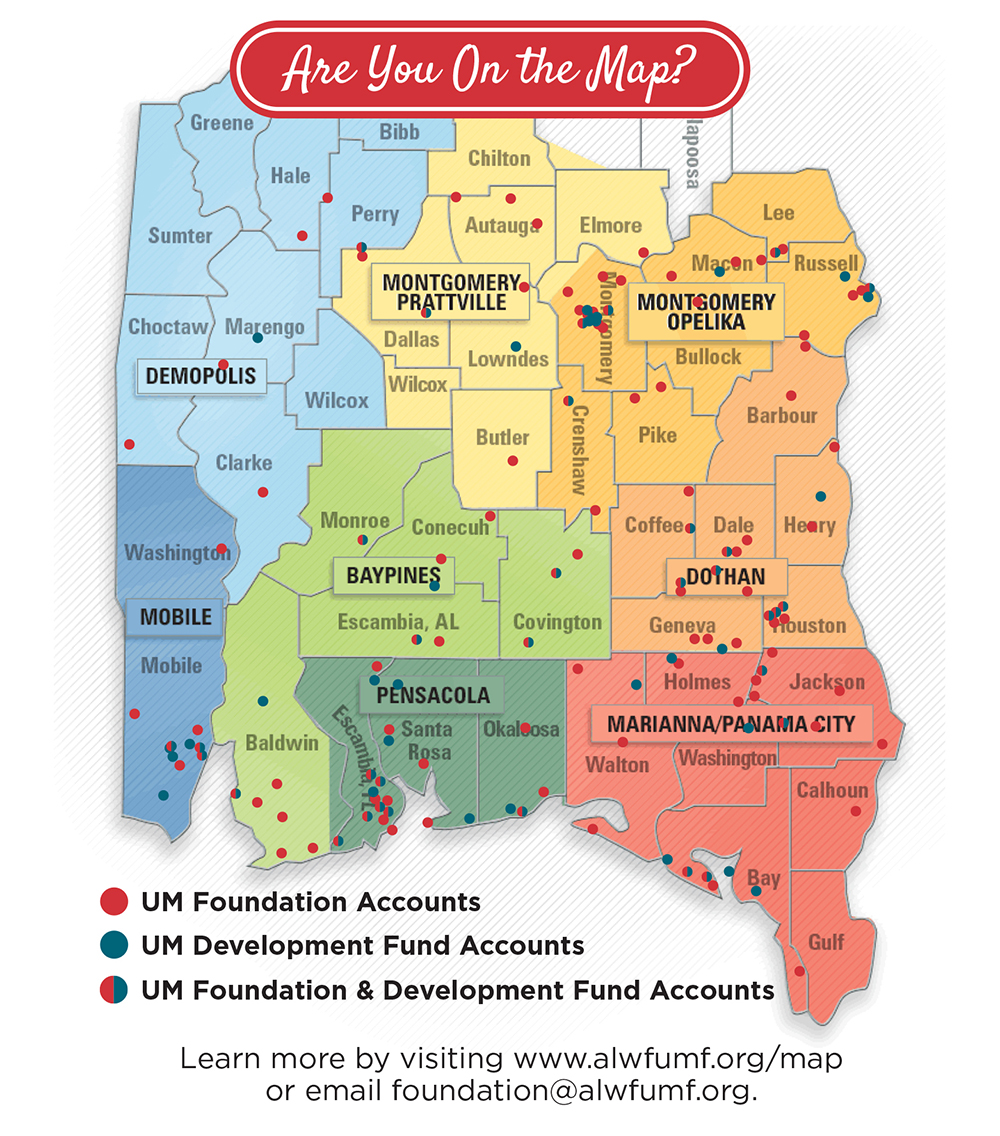 It is a blessing to share in your successes and walk alongside you in your struggles while providing financial vehicles and resources designed to help fund your continued ministry. Thank you for allowing us to be part of your meetings and planning to discuss how we can do more with our collective resources and facilitate and encourage the generosity of God's gifts. Our ultimate goal continues to be partnering with you, especially through this difficult time, to help you grow and sustain disciple-making ministries.
Continuing Foundation services to all churches, large and small, include first mortgage loans, fund management with socially responsible investment options, local church endowment/planned giving training, generosity and financial planning workshops, scholarships, and face to face meetings (with Zoom during this season) with donors and/or church leaders. We are proud to continue offering Game Changing Leadership events throughout the year that both provide timely training and information from experts and keep us connected to pastors and leaders across our AWF Conference. I invite you to join us on November 2nd at 2:00 pm as Chris Stovall joins us to talk about the importance of Giving Tuesday and Year-End Giving (for more event information, click here).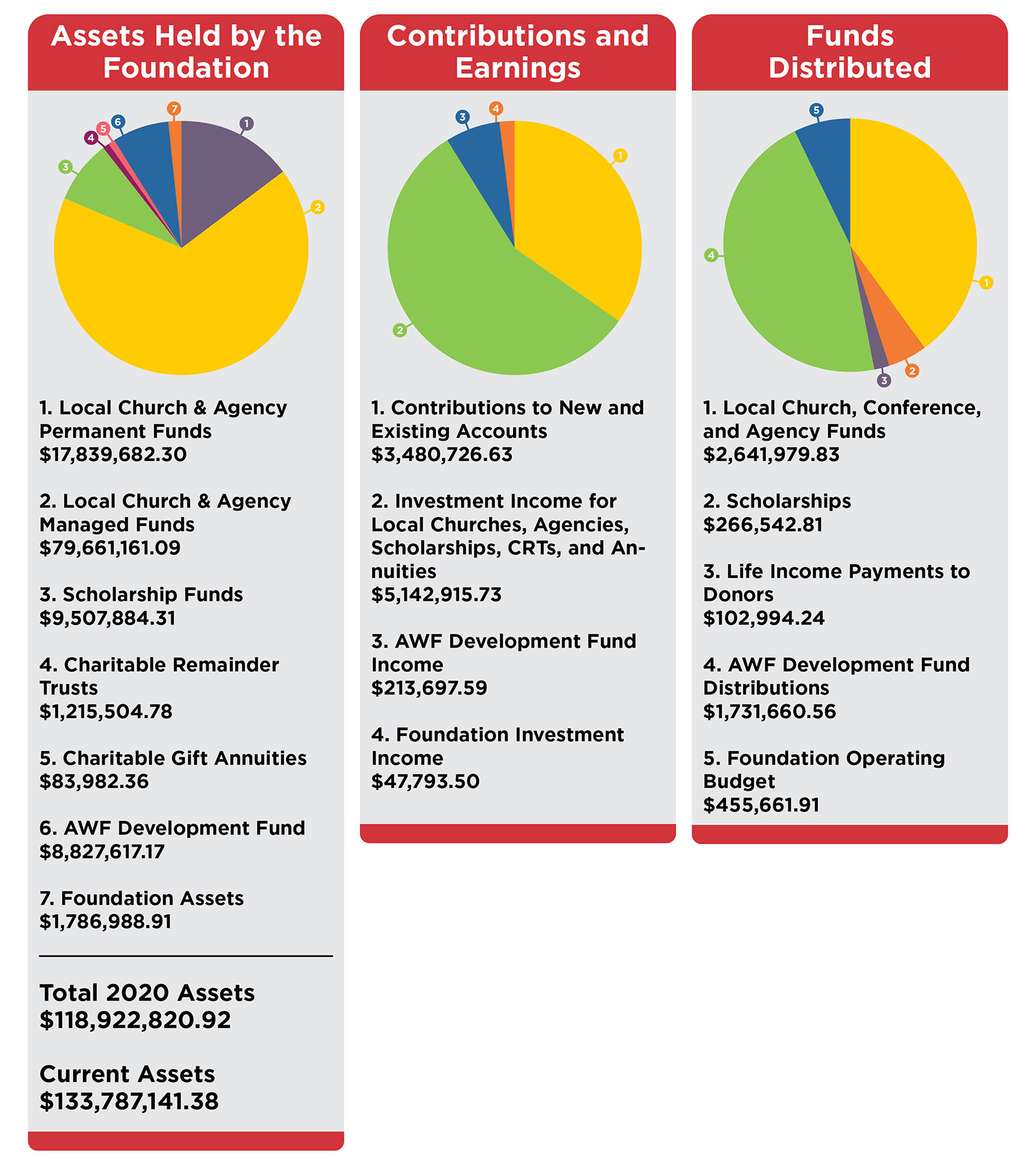 On behalf of the Foundation staff and our Board of Directors, it is an honor to continue serving you through the Foundation's unique financial ministry. We send our heartfelt thanks to those hundreds of churches, donors, and organizations who partner with us in building His kingdom.
Terri H. Turner,
Executive Director